Hooray!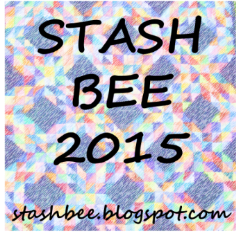 This is the first ever Stash Bee Link Up (I need to come up with a more catchy name!)!
To celebrate the impending kick off of Stash Bee 2015 (you can still sign up
here!
) and to bid a fond adieu to Stash Bee 2014 (only November to go!) you're invited to share what all you're currently working on with us!
Please make sure to visit and comment on a few other links! You may find some new quilty BFFs (that might even be in your hive next year!)!